Nidhi Kadir Watson Program
Nidhi Kadir Watson Program is in remembrance of Nidhi's personal, professional and scholarly accomplishments during her short span of life. As per Nidhi's wishes, the mission of this Program is to encourage young people to discover and realize their dreams and become remarkable in the field they may decide to choose; as a researcher, engineer, doctor, lawyer, accountant, painter, dancer, or in any other spheres of life.

Nidhi Kadir Watson was an accomplished chemical engineer and a medical doctor with two fellowships when she passed away due to cancer in 2007 at the age of 31. She was an inspiration for her colleagues, professors and young doctors she was training.

She achieved a lot in academics and professional field during her short span of life. She was a top ranked student of Delhi Public School, New Delhi and a graduate in Chemical Engineering with Honors from University of Texas at Austin. Then she pursued studies in medical sciences and graduated from the University of Texas Medical School at San Antonio. Her training for Doctor of Medicine in Neurology was at Rush Presbyterian Medical College in Chicago. Further, she continued her research and fellowship in Neurology and Movement Disorders and published number of papers in medical journals. She was also the spokesperson for Rush Presbyterian Medical College and helped with fund raising for research activities and public awareness programs and was interviewed by the leading major TV News Channels in USA. At the time of her death in May 2007 at the age of 31, Nidhi was the Associate Medical Director for Clinical Research at Abbott Laboratory, Chicago, U.S.A.

Nidhi's parents Kadirpillai Chollampattu and Tara Fatima established Nidhi Kadir Watson Program, here in after called NKW Program. The Program will align its priorities in the following areas:
Scholarships for talented but financially disadvantaged students in engineering and medicine in Kerala, India.
Scholarship for BA and BSc students in Arts, Science and Nursing in Kerala, India.
Planning to make alliance with one of the schools serving the most disadvantaged students in the district of Ernakulam, Kerala, India.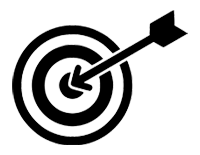 Mission Statement
NKW Program goal is to help deserving students, talented but financially disadvantaged, within our community to achieve their academic vision and career goals, an objective which has the added benefit of bettering the community at large. In short, NKW PROGRAM goal is to insure that no talented and deserving scholar in our community will be deprived of higher education because of shortage of funds.